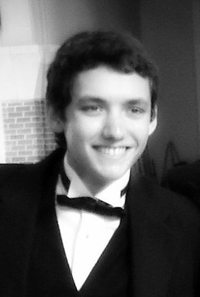 Matthew Lyon Hazzard is a conductor, composer, and educator from Southern Pines, North Carolina. He received his Master of Arts in Teaching and his Bachelor of Music in Composition from East Carolina University. His choral music has been performed internationally, garnering performances and awards from the Vancouver Chamber Choir, the North Carolina Master Chorale, and the ECU Choral Scholars. In 2012, he formed his own ensemble, The Lyons & Kings Choir, and recorded an album of his choral works.
While he has written for several mediums, his greatest passion is for the voice. His musical influences range from French Romanticism to Bossa-Nova, with jazz harmonies and a distinct meditative sound defining the body of his work.

To find out more about Matthew's compositions please visit Soundcloud and Matthew's Website.